As a factor that creates distinctive values ​​for projects developed by Kusto Home in the market, the philosophy Beyond Property has been applied in Diamond Island and most recently Urban Green
Beyond Property is a consistent project development philosophy of Kusto Home on the journey to innovate real-life experiences with outstanding and unique values ​​for customers. Always respecting the local needs and cultures, each project of Kusto Home is not only a housing space but also a lifestyle tailored for the residents sharing the same interests, passions, and hobbies.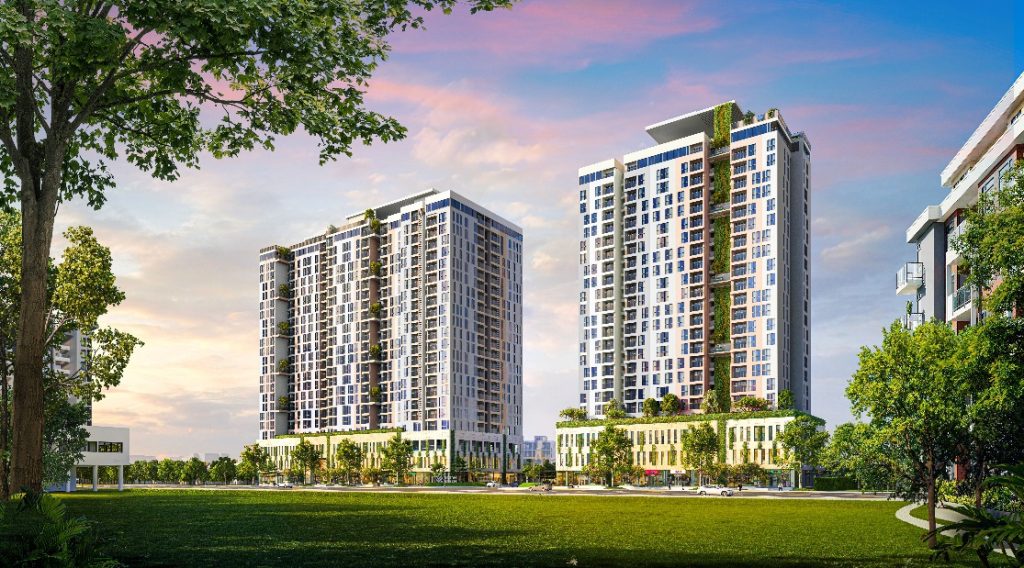 Diamond Island is a famous luxury apartment complex shaping an elite living standard in a resort style in Ho Chi Minh City (HCMC). Following that, Urban Green continues to create a perfect living space in Thu Duc City through a harmonious combination of dynamic urban design and green landscape based on the Hybrid Habitat model.
A place full of bustling melodies from urban life
Understanding the needs of modern urban residents, in the energetic rhythm of life in HCMC, Urban Green has applied the philosophy Beyond Property to offer a series of conveniences from location, amenities, and the value of Bauhaus style in architectural design.
Located only 7km from the central business district of HCMC, residents can easily commute to the center area in 10 minutes. Being adjacent to two Metro stations is also a highlight creating a traffic advantage for Urban Green. Not to mention, the amenity system outside and inside the project area meets various needs from shopping to education, healthcare, and entertainment. Urban Green brings with it the dynamism of Thu Duc new city – which is expected to become a new development driving force of HCMC with smart urban infrastructure and sustainable development orientation.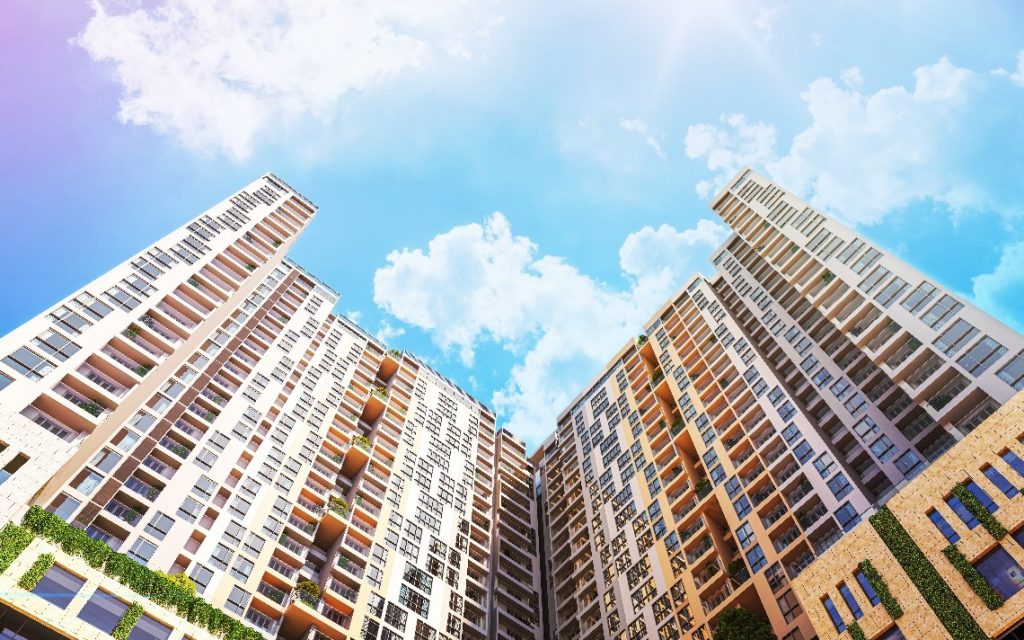 In particular, Urban Green architecture adopts the famous Bauhaus style for an aesthetics and functionality balance, bringing a delicate combination of shapes, colors, and natural green areas. The combination of wind, light, and fresh air delivers a perfect and inspiring living space everyday for young, dynamic residents to transform and reach further.
Green and healthy living with the Hybrid Habitat model at Urban Green
The bustling high notes of urban life in the Urban Green symphony blend with the low notes of rivers, trees, sunshine, and cool breezes to bring new experiences of perfect living space. With the Beyond Property philosophy, this is not only an ordinary residence but also a space filled with emotions and fresh energy for homeowners everyday.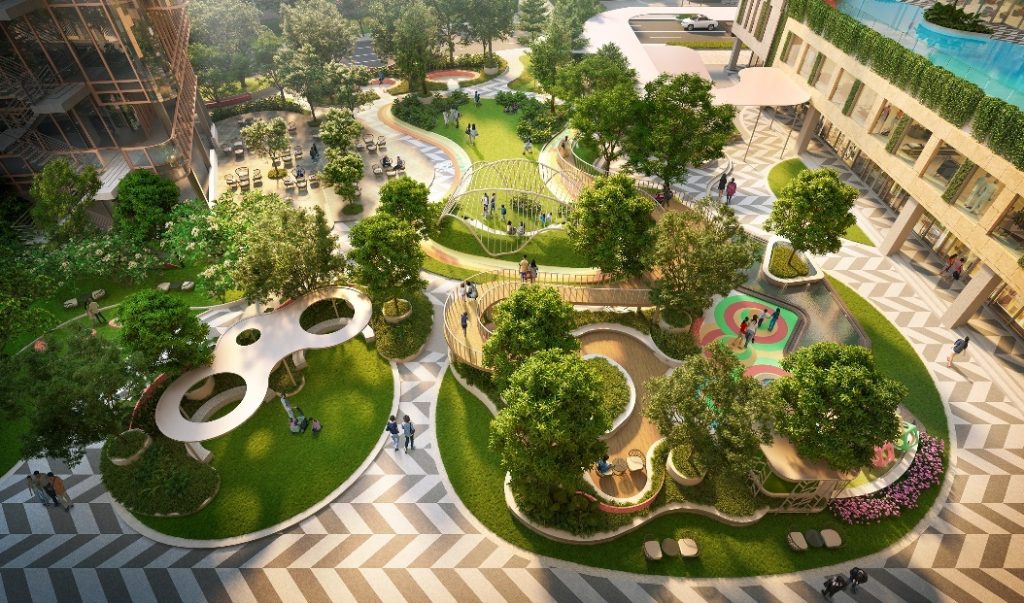 Cleverly applying the Hybrid Habitat model – a harmonious combination of dynamic urban life and green space filled with the breath of nature into the project, Urban Green brings an ideal living environment to the project. The architectural space mixed with green areas on the outside of the buildings together with stylish amenities creates an elegant space while bringing relaxation and satisfying the healthcare demand, which is becoming a living trend in HCMC.
In addition to the swimming pool, gym, and yoga area for physical training, the multi-story garden system, and rich green landscape cover every corner of the project with the colors of nature, from that creating mental healthcare values. Just stepping outside, residents can breathe fresh air, relax, walk in the multi-purpose green garden, rest under the shade of tree canopies, and have many memorable experiences.
If Diamond Island has helped define a high-class resort-style living standard, Urban Green will be a new milestone towards a heart-body-mind balance for young and successful homebuyers. Thereby, these projects will consolidate the philosophy Beyond Property that Kusto Home is pursuing in the journey of innovating a lifestyle.
---