When discussing sustainability, we usually think about harmless or low-impact solutions for the environment. In the recent attention-drawing talk show, The Me We Spirit, Kusto Home and Coteccons' representatives clarified the definition of sustainability in real estate and how they applied this value in developing projects.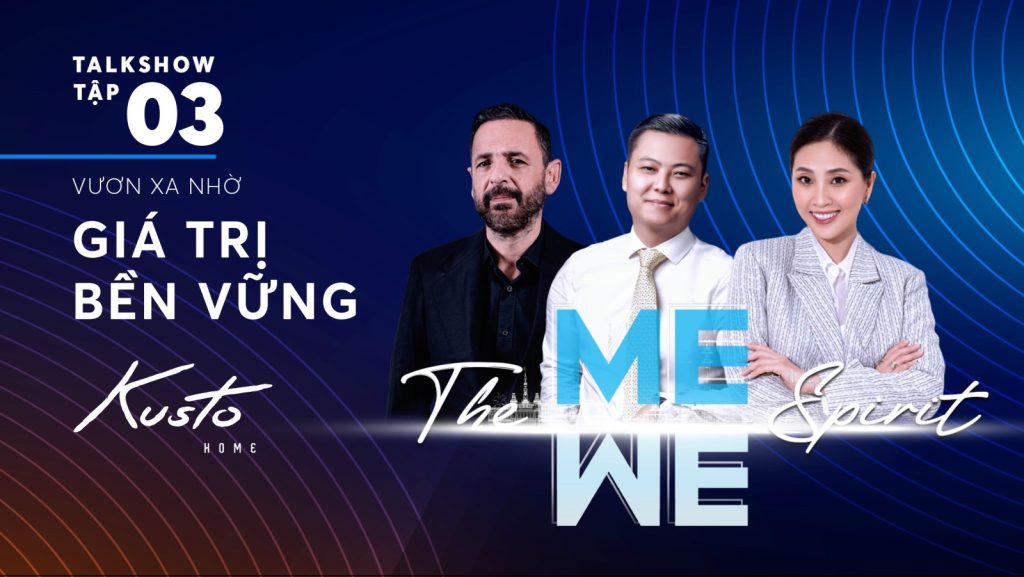 Sustainability – a guarantee for prestige
Being the special guest in Episode 3, Deputy Director of Coteccons, Mr. Christ Senkki was chosen to portray the sustainability value of Kusto Home. Coteccons is a large and reputable general construction contractor in Vietnam with many years of experience. Gaining prestige in the market is thanks to Coteccons always keeping its commitment to handing over projects on schedule with the highest standards of safety and quality.
About the factors that help consolidate the reputation of Coteccons in construction, Mr. Chris shared: "Sustainable development is an inevitable trend in all fields, especially construction. We focus on durability, building life, materials, techniques, execution, users' health, and how to meet future usage requirements without causing adverse impacts on the environment, resources and ecosystems."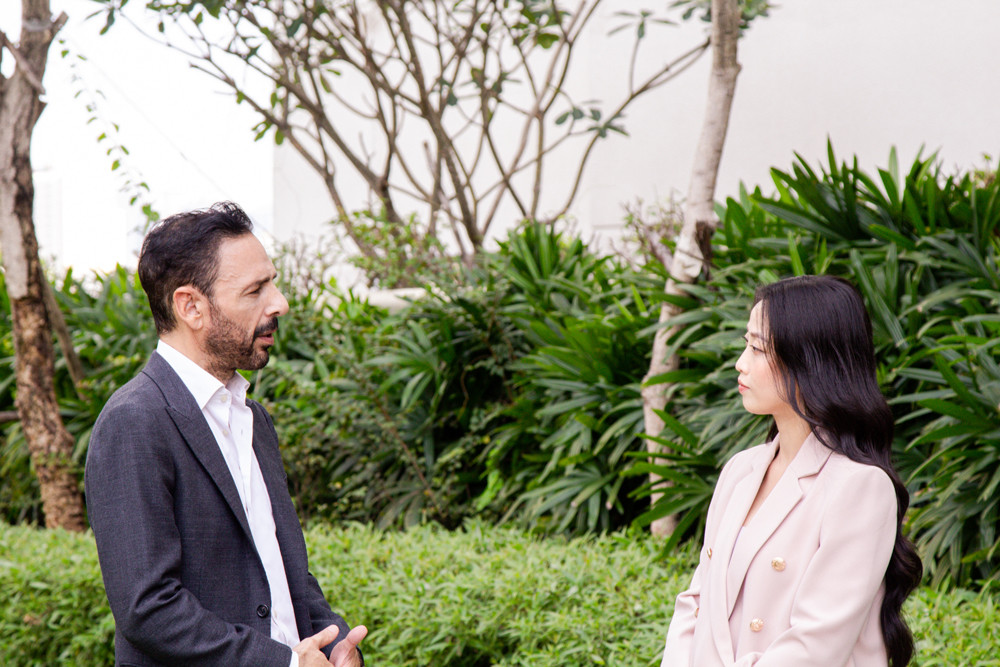 For Kusto Home, Mr. Chris highly appreciated this foreign investor developing ideal living spaces for residents along with environmental protection contributions. He also supported Kusto Home in taking sustainability as a key value to pursue and apply in every project.
"Having a long-term vision and strategy in Vietnam, both Kusto Home and Coteccons want to build trust in partners and customers. To prove that, there is nothing more convincing than building developments that are high-quality, sustainable, durable and safe for the environment. These will be invaluable guarantees for our commitment", Mr. Chris emphasised.
Sustainability – the bonding agent of Kusto Home
To contribute to environmental sustainability, Kusto Home has chosen to act via their projects. The prime example is that the developer allocated 87% of the Diamond Island project area for green space with more than 100 diverse plant species. If an inch of land is an inch of gold, then green space is a diamond for Kusto Home. Combined with Kusto Home's ideal of raising the value and quality of life for residents, the project has so far always been a symbol of a green and classy living space by upholding the sustainability value right from the initial design steps.
Having accompanied Kusto Home since 2012, the time-proven quality of Diamond Island is also how Coteccons contributes to the journey of creating the future with Kusto Home. It was the breakthrough idea and enterprising spirit of Kusto Home that inspired the leading general contractor in Vietnam to design and build this project. On the contrary, the Coteccons Inside positioning that the company is pursuing has strengthened this trust and strategic partnership. Up to now, both groups are reputable and reliable partners thanks to the sustainability value foundation as a bonding agent.
Promoting that value, Kusto Home continues to cooperate with Coteccons to preserve the sustainability value built by both via Urban Green, the project that perfectly inherits the resort style of Diamond Island.
"With Urban Green, we want to create a living space where customers can live fully every day without sacrificing anything from commuting to shopping, and entertainment. That is the sustainable living environment that we always want to create for our customers", shared Mr. Sergey Nam – CEO of Kusto Home.
---