Leaving aside profit optimization on construction density, Kusto Home seems to go against that market trend by always planning to cover every golden inch of land in both greenery and amenities.
Use golden inches to plant trees
"An inch of soil is an inch of gold" is always the truth, especially in the real estate business. However, Kusto Home considers that inch of land a golden opportunity to create natural values, along with amenities to leverage living quality for its residents.
Globalization, technology application, and rapid industrial development have unbalanced people's daily lives. Climate change and air pollution are constantly worrying everyone, urging them to search for a living space rich in natural values.
According to statistics from the Ministry of Construction, Ho Chi Minh City currently has about 508 hectares of parkland. The city's public parkland target is 0.55 m2/person on average (out of 9 million population). This criterion does not meet the standards of the Ministry of Construction on construction planning with a minimum of 2 m2/person for public green space at the project (residential parks) and more than 7 m2/person in special urban areas like HCMC.
As a developer who understands the local needs and culture, Kusto Home has applied the Beyond Property philosophy to build distinctive, sustainable values for every project. At Diamond Island, the project has a percentage for trees and amenities up to 87% of the land fund, or 65,000 m2 out of 79,945 m2 of the total project area​​. Accordingly, the green area for each resident is estimated from 10 m2 to 13 m2/person. This rate is far higher than the standards set by the Ministry of Construction.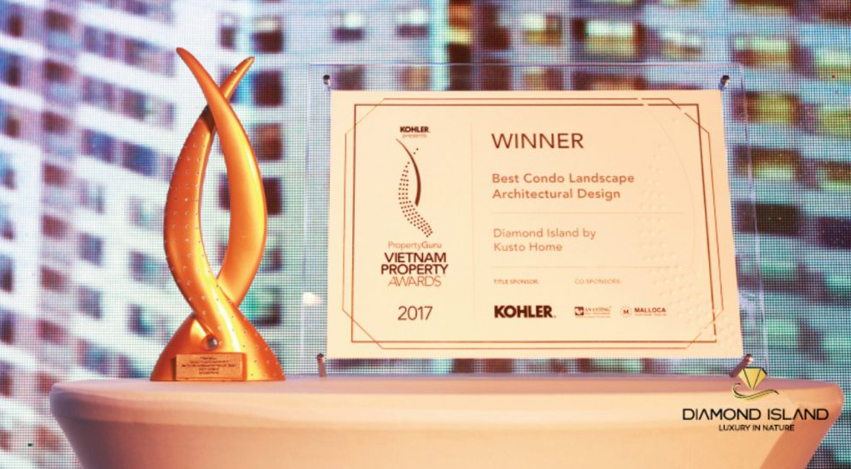 This reverse path has helped Kusto Home make a difference in the high-end apartment market with an impressive green area, helping to separate from the hustle and bustle of the city. For that reason, Diamond Island is likened to a unique resort oasis in Saigon and excellently won the Private Green Project of the Year Award by the reputable global magazine Robb Report. At the Vietnam Property Awards, Diamond Island, once again, brought home the prestigious Best Condo Landscape Architectural Design Award.
Kusto Home and its efforts to maximize the natural values
Stepping into the campus of Kusto Home's projects, the plentiful green spaces help every family member relax. The residents can escape from the dusty city and return home to enjoy peaceful moments thanks to the meticulous care we put into each project corner and amenity.
Urban Green will be the next project following the success of Diamond Island. Once again, Kusto Home will utilize every golden inch of land for greenery, creating a pleasing and harmonious beauty in the heart of the city. With a construction density of only 32% and applying the Hybrid Habitat model, the project offers a living space filled with green shades of natural plants.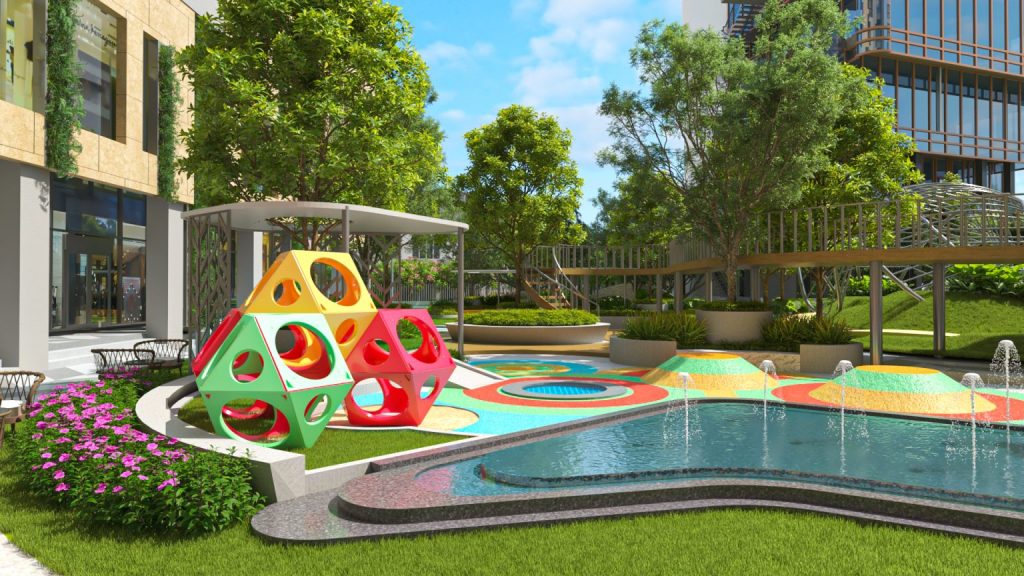 Especially at The Aster tower, residents will have the perfect resort living experience from Diamond Island, with high-class amenities such as a BioDesign ecological swimming pool from Italy, a glass sauna room, and a rooftop sky lounge.
On its development journey, Kusto Home will continue the mission to create green living spaces and bring the best living values ​​to the community.
In the trend of living healthily and closer to nature after the pandemic, Kusto Home's reverse investment value in real estate is increasingly transforming, thanks to the orientation of bringing nature into residences. Therefore, regardless of segments, Kusto Home's products are always favored by the market by conforming with nature in the modern lifestyle.
---