With the precision and wholeheartedness in each project, Diamond Island and Urban Green prove Kusto Home's enthusiasm for creating quality living spaces with health values ​​as a future promise for young customers
When real estate entered a new development cycle, Kusto Home took a bold step by daring to develop residential options to meet all the needs of young and successful customers who are always looking for a heart-body-mind balance.
Thanks to the understanding of local culture together with international experiences, the products created by Kusto Home have helped foreign investors gradually transform their dreams to leverage the living values of successful young people. The talk with Mr. Sergey Nam – CEO of Kusto Home will explain this orientation.
Even though Kusto Home has not had rich experience as an international investor in Vietnamese market, your projects have always been sought-after and impressed the market. What are the factors contributing to this success?
We are fortunate to be a part of Kusto Group, which has extensive investment experience in various fields globally. At the same time, Kusto Group has plenty of experience in Vietnam through different investments, which also helps us better understand the country, people, and characteristics of the real estate market.
We apply that understanding to Kusto Home's projects to meet the real needs of modern youth to the maximum but still carry our unique colors. We always strive to truly innovate a different living experience for residents. Thanks to Kustodians and strategic partners like Coteccons who execute the plan and ensure the highest quality of projects, Kusto Home's products have always been highly appreciated by the market
What makes you believe that Kusto Home's apartments can elevate the living experience for successful young people?
The unique living experience at each project gives us confidence in the innovation journey of Kusto Home. We make a difference, reflected in every design detail, helping to form a living space rich in practical values, fully meeting the living and enjoying needs of the successful young generation who want to master the work-life balance.
Specifically, when it comes to Diamond Island, the first project of Kusto Home has made a great impression on the condo market. Our residents always enjoy life surrounded by nature, along with a range of the most advanced services and amenities.
Urban Green is the latest project we have developed, in which, The Aster is the second tower that has just been introduced to the market. It will inherit the resort-living style of Diamond Island. Combined with a strategic location in Thu Duc, the residents can both live comfortably and enjoy the conveniences of a busy city. With real values ​​and efforts to build a core foundation for the future, we believe that Kusto Home's project is always one of the top housing choices for successful young people.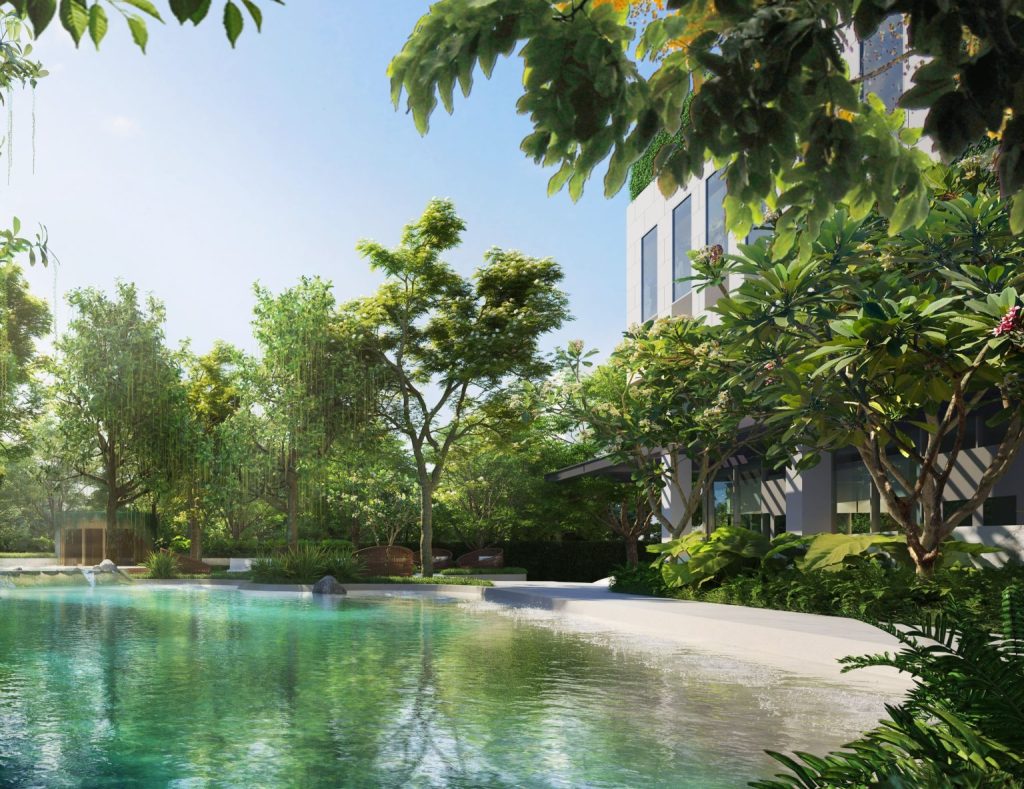 Back to the real estate market after a long time, has Kusto Home been well prepared and had any big plans for this next period? Can you share about Kustomization orientation, Beyond Property philosophy as well as the core values ​​that make Kusto Home what it is today?
Kusto Home's greatest pride up to this point is that our projects are all aimed at sustainable development, not massively following trends. Kusto Home has built a set of self-assessment criteria after each project to draw experience for the following. Therefore, for each Kusto Home style product, in addition to our unique imprint, each project must be better than the previous one and must always meet the current needs of customers to the maximum. That is also why we don't rush to develop multiple projects at the same time to ensure we can keep our high standards.
With Kustomization as the orientation, every aspect of the project is taken care of to tailor a living space perfect for the target customers. We apply the philosophy Beyond Property, always respect and improve knowledge about local demands and culture in project development. These elements have helped Kusto Home projects always bring different living experiences beyond the standards of other projects in the market.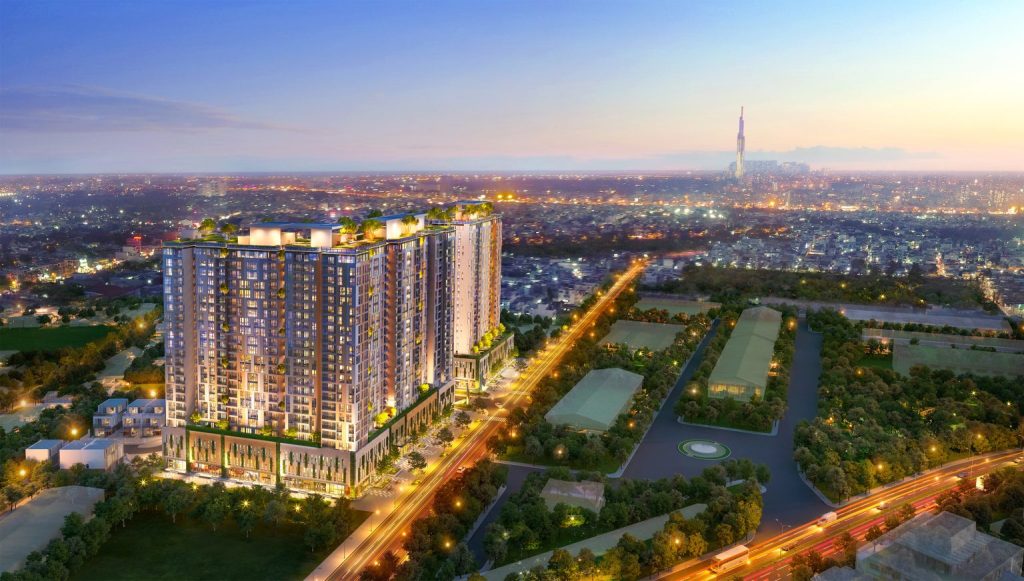 Recently, the young and successful customer segment, specifically the Millennials, has been the target customer of many investors in the Vietnam real estate market. In your opinion, what positioning and strategies does Kusto Home have for this special segment?
With nearly two decades in the real estate industry and exposure to clients across multiple locations, I have seen the changes in the needs of each generation. Millennials are the customers who are tech-savvy, love creativity, and like to express their personality.
Therefore, this young segment is more interested in experiencing and enjoying life in addition to the need to contribute to the development of the community. Since they spend most of their time at work, they always want to find a place where they can live, entertain, study, exercise, and enjoy life without commuting to optimize their time budget.
In order to meet that desire, we have found a way to personalize products specifically for each customer, so that they always feel they are also an important factor in the development strategy of Kusto Home.
In addition, we will always encourage our staff to spend more time researching and experiencing to understand and pay attention to the smallest details of the project. Understanding helps Kusto Home create a better living space to meet the expectations of the customers who trust us. Therefore, they can focus on their career development while we are creating a home for them.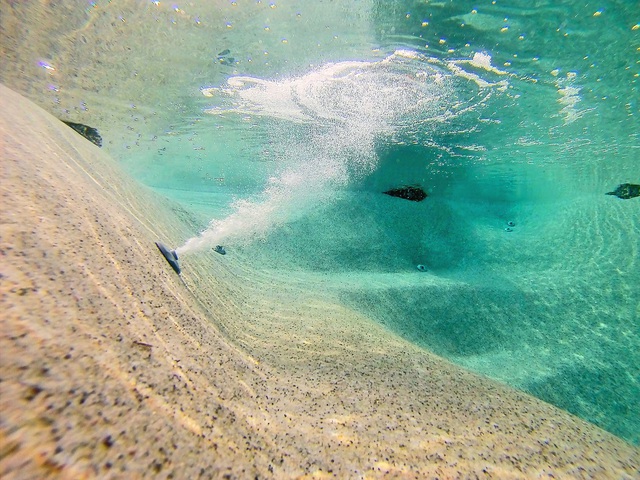 How do you evaluate the aesthetics and housing demands of the young generation in Vietnamese market?
From my observation, Vietnam is now one of the middle-class countries strongly emerging next to Thailand, Malaysia, Indonesia, and the Philippines thanks to the increasing number of successful young people.
Successful young people in Vietnam are contributing factors to the change in the real estate market. For them, home is the declaration of their lifestyle. Young people won't hesitate to invest in their living space to express their personality and affirm their values ​​to the community.
With the busy urban life and stress from work, they will start looking for projects offering the resort living style. It will help them enjoy an exquisite living experience through the design that enhances physical and mental health right in the living space.
The Aster tower of Urban Green is a typical example of this, showing how we apply our understanding in developing a living space specifically for this target customer. After Diamond Island, Urban Green will be the next milestone that Kusto Home completes towards the dream of elevating the living experience for successful young people when owning a residence ticking all the criteria of modern life.
---