Diamond Island project by Kusto Home won an honorable award at the gala night of the 8th annual PropertyGuru Vietnam Property Awards held in the Gem Center, HCMC on October 21. This achievement has demonstrated Kusto Home's painstaking efforts and its refined standards delivered to the customers in each project.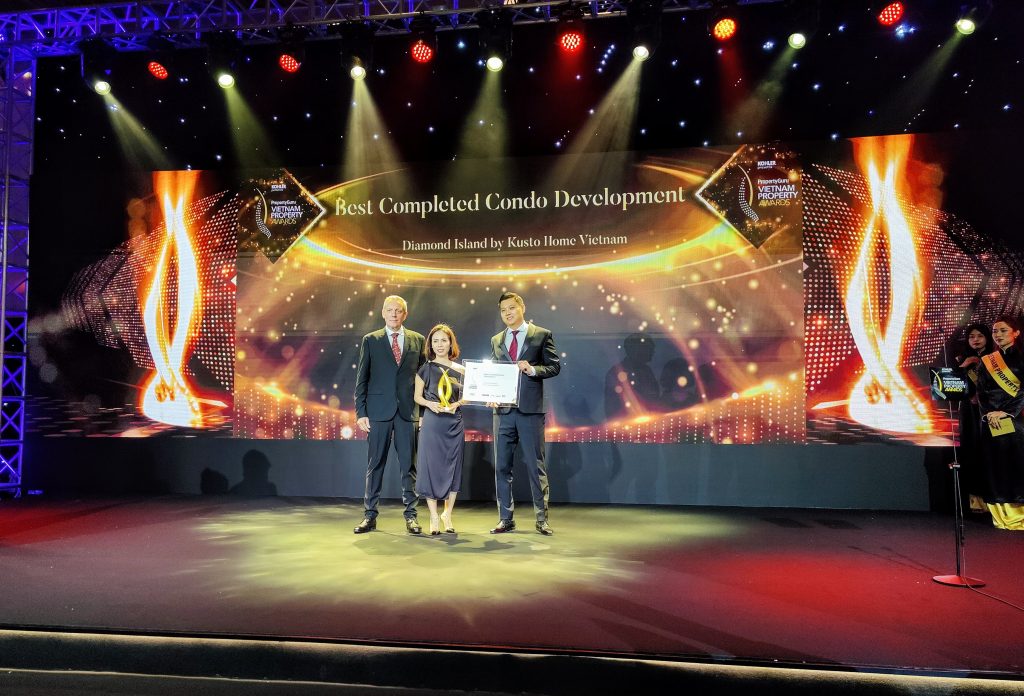 At the gala night, Kusto Home's Diamond Island project earned the Best Completed Condo Development award this year, after being named as the Best Condo Landscape Architectural Design in 2017.
The award has highlighted Kusto Home's vision of becoming a top international real estate developer in Vietnam, soon after its return in 2021. To the company, the priority is laid on creating refined living spaces, particularly with their unique and high-end qualities for customers.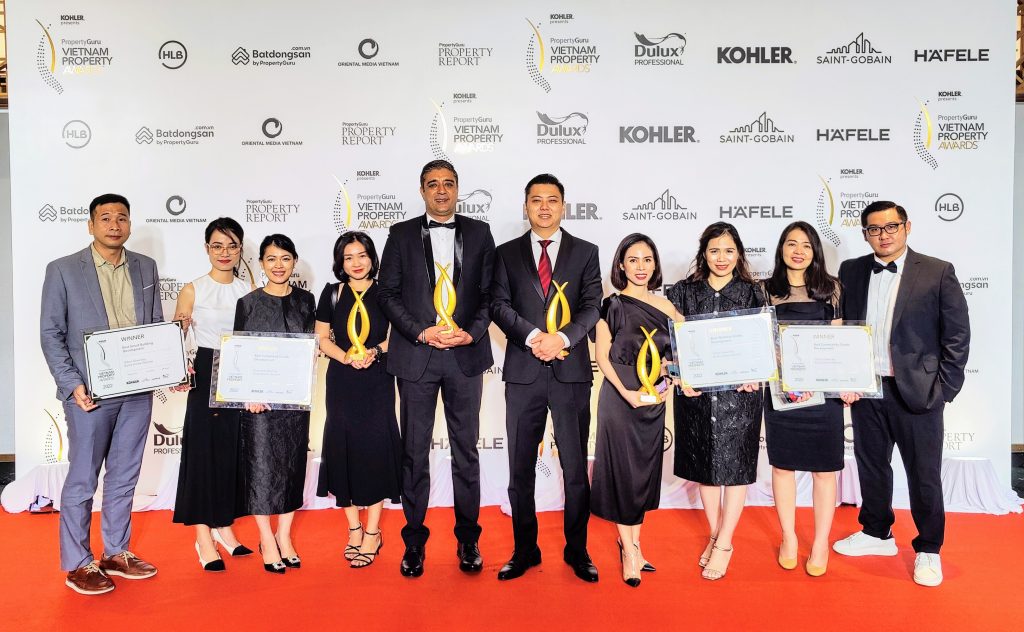 According to Mr. Sergey Nam, general director of Kusto Home, Vietnam is a wonderful country with a rapidly growing economy. Given the ample opportunities of the local real estate market, innovative thoughts and orientations of addressing health-related lifestyle demand are crucial components of businesses' sustainable growth.
Mr. Sergey Nam said the awards were remarkable milestones that its staff, the Kustodians, could be proud of. According to him, Kusto Home would continue to provide its clients with high-end constructions pursuing health benefits and distinguished living experiences.
---