Urban Green project by Kusto Home won three honorable awards at the gala night of the 8th annual PropertyGuru Vietnam Property Awards held in the Gem Center, HCMC on October 21. The achievements have demonstrated Kusto Home's painstaking efforts and its refined standards delivered to the customers in each project.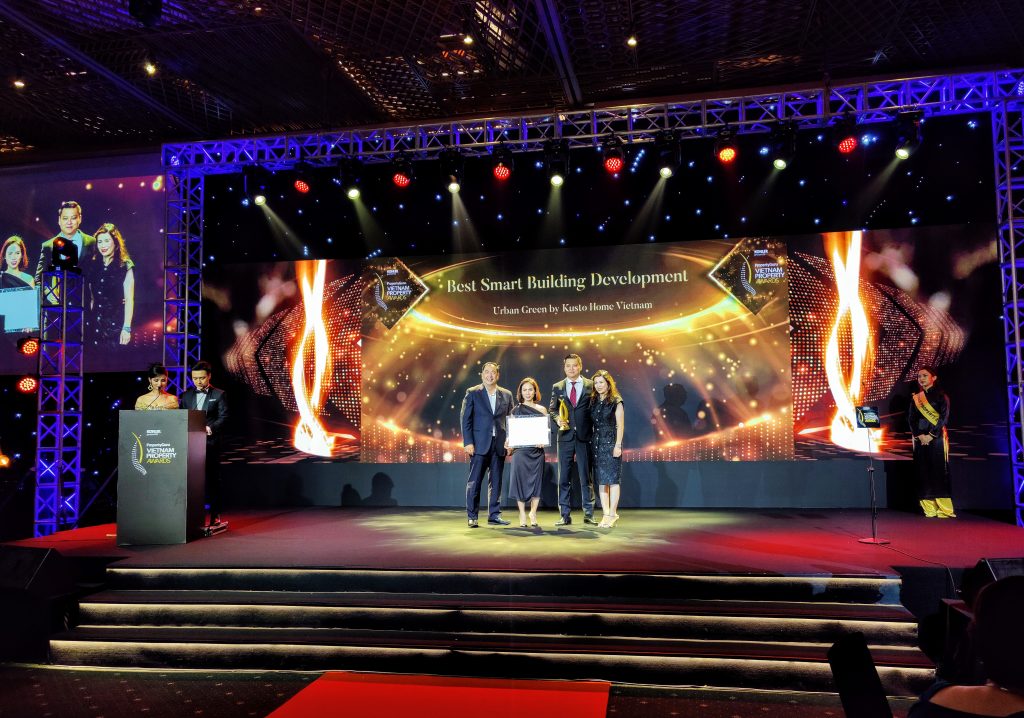 At the gala night, the Urban Green project by Kusto Home won three awards, namely the Best Connectivity Condo Development, the Best Wellness Condo Development and the Best Smart Building Development.
The awards have highlighted Kusto Home's vision of becoming a top international real estate developer in Vietnam, soon after its return in 2021. To the company, the priority is laid on creating refined living spaces, particularly with their unique and high-end qualities for customers.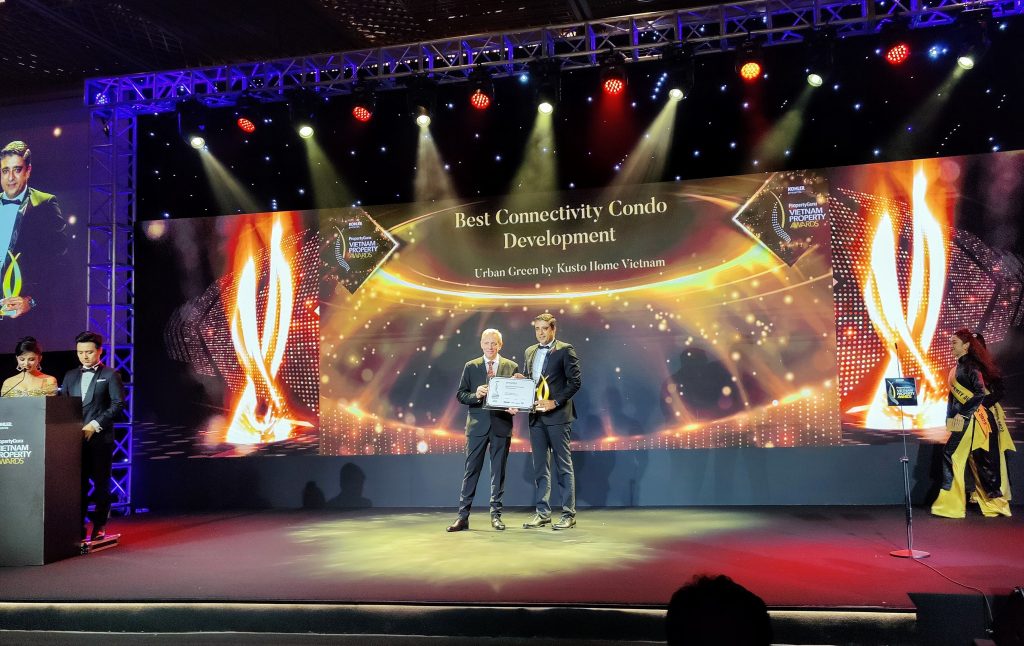 Given the success of Urban Green, Kusto Home has proved itself to be back on track in the real estate industry. The achievement was a result of its efforts to comprehend clients and take advantage of each project's conditions, enabling the business to offer products that meet customers' needs with optimized value in the ever-changing market.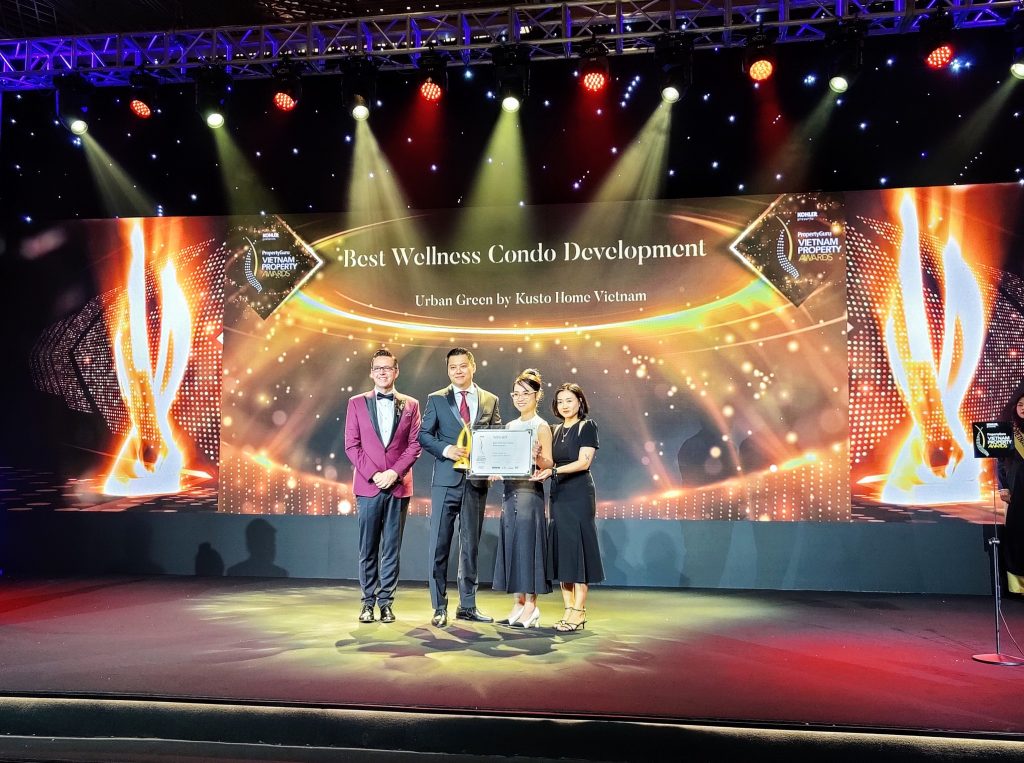 Recently, many investors may have little choice but to move to the city's outskirts due to the green living requirements. However, Kusto Home's buildings are all situated in prime locations in the city center with high coverage of green space. The Urban Green and Diamond Island projects, in particular, meet owners' green living demands with positions in the heart of Thu Duc City and transport access to HCMC downtown. Even so, the construction density of the projects remains low, with 32.33% and 13.0% for Urban Green and Diamond Island, respectively.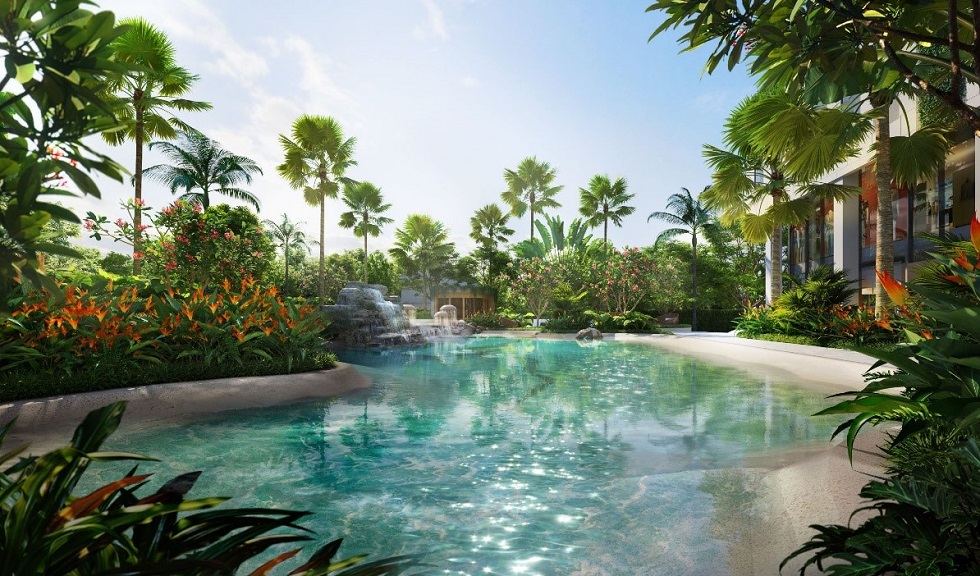 To improve the quality of clients' living experience, Kusto Home has prioritized smart design strategies with innovative technologies as it catered to young and successful customers. Particularly for the Urban Green project, Kusto Home created a Bauhaus architectural design that emphasizes the elegance of an aesthetic-function balance. The eco-friendly pools by BioDesign with electrolytic technology also marked its first introduction in a Vietnamese apartment project.
---